Fleming's Century Wine List
100 wines by the glass every day...



By Jonathon Alsop
April 15, 2005



One way or another, everyone plays the numbers game. We adore "the numbers" the new hybrid cars are getting, literally swoon over someone we think is "a ten," and can't wait to get upgraded to first class.

The wine world runs on numbers too: scores by magazines, stars from dining guides, and meaningful vintage years all go into the mix. Out pops 8,000 years worth of wine history represented in a single bottle in the present. Wine, as they say, is bigger than the both of us: that's why it's so hard to choose just the right one.


Fleming's Steak House has approached this world wine spectrum by turning the traditional wine list on its head: instead of many wines by the bottle and a choice few by the glass, they feature 100 wines by the glass every day and a shorter reserve list of outrageously special wines by the bottle.

At $20 a glass, the most expensive wine on the list lets you dip into an $80 wine without spending $80, what they call a win-win situation. There are educational opportunities too: the tooth-blackening zinfandel lineup is a fantastic introduction to a wine many people still think of as pink.

You could say Europe is severely under-represented on the Fleming's wine list, or you could say their focus is on fruit-forward New World wines. Either way, there are holes: two excellent wines from New Zealand make the sauvignon blanc list but not one white Bordeaux? That's just wrong. Plus, people need more Italian wine in their diet than the list provides for.

One of my favorite things about the Fleming's 100-wines-by-the-glass list is that you could try two or three different wines every time you ate there and never drink the same thing twice. By the time you'd worked your way through, the list would be revised already, and you'd be starting all over again.

You need glasses... of wine!

NV Nicolas Feuillate Brut ($17.25 a glass) When I look at a wine list and see my new favorite Champagne by the glass, I know it's going to be a good day.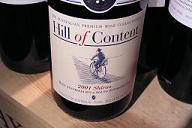 2001 Hill of Content Shiraz ($11.50 a glass) Another deliciously sunny shiraz from Australia. Seems like they just keep getting better and better, and this one presents even more persistent fruit with wondrous herb and wood aromas.

2003 McMurray Ranch Pinot Gris ($8.50 a glass) Mark this wine as a great bargain since the grape is just this side of the recognition curve. Super with a seafood appetizer, or even a pork chop.

2003 Wente Brothers "Riva Ranch Reserve" Chardonnay ($12 a glass) An old family winery in California goes post-modern with this buttery reserve chardonnay that's just the way I like it: crisp and creamy at the same time.

2001 Gloria Ferrer Carneros Pinot Noir ($14 a glass) Carneros in California gives the rest of the world pinot envy. This wine is a stellar example of ripe fruit flavors layered with intensely interesting aromas of mushroom, wood, and rain.


2001 Alexander Valley Vineyards Merlot ($13.50 a glass) The weasely wine guy from the movie "Sideways" might not sleep with you if you drink merlot, but I'm OK with it, especially this one. Rich, chocolatey, delicious ripe fruit explains why people drink merlot in spite of the experts.

2000 Arrowood Cabernet Sauvignon ($14.25 a glass) So far, I've loved every wine Dick Arrowood has made, and this one is no exception. Settle back with the steak au poivre.

Reserve list selections

2001 Schramsberg Brut Rose ($80, about $16 a glass) One of the best sparkling wines made in California, or the world, for that matter.

2000 Sokol Blosser Pinot Noir ($80, about $16 a glass) Oregon continues to grow famous making radiant cherry-flavored pinot noir like this.

2000 Chateau St. Jean "Cinq Cepages" ($155, about $30 a glass) A notoriously delicious wine in a famously great vintage offsets the giant price tag.

From the top shelf of the top shelf

1999 Tom Eddy "VSR" Cabernet Sauvignon ($290, about $60 a glass) Tom makes only 1,500 cases of superb hand-crafted cabernet a year proving people are still striking gold in California.

2002 Diamond Creek "Volcanic Hill" Cabernet Sauvignon ($352, about $70 a glass) I tasted some 90s vintage Diamond Creek cabs a few years ago, and they absolutely blew my mind, as do the prices.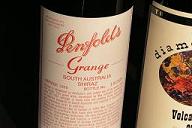 1999 Penfolds Grange ($366, about $75 a glass) How can you put a price tag on one of the most delicious wines on the planet? This 1999 vintage is dedicated to the creator Max Schubert. It is a stunning tribute, and I'm not just talking about the price tag.

Fleming's Steak House locations (visit www.flemingssteakhouse.com for complete listing):

Boston MA -- 217 Stuart St.
Tysons Corner VA -- 1960-A Chain Bridge Rd.
Coral Gables FL -- 2525 Ponce de Leon Blvd.
Nashville TN -- 2525 West End
Englewood CO -- 191 Inverness Dr. West
Newport Beach CA -- 455 Newport Center Dr.